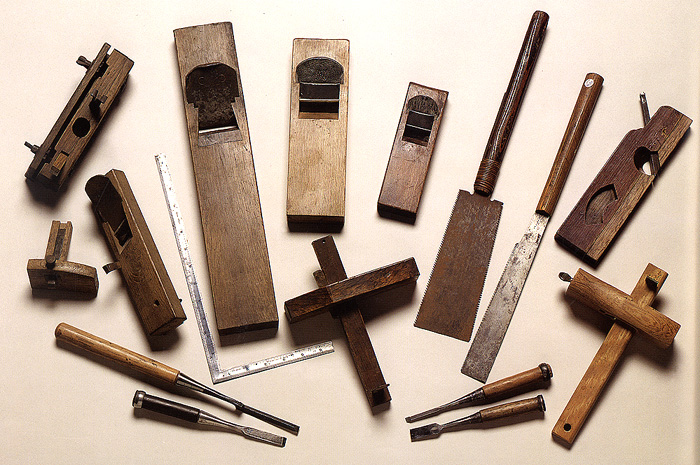 David Jackson has been conserving, restoring and collecting Tansu since 1990. He earned his bachelor's degree at the University of Maryland and completed graduate studies at the School of the Art Institute of Chicago in 1982, where he studied sculpture and woodworking.
In July of 2010 David Jackson co-curated a tansu exhibition at The Nippon Club, NYC. During this exhibition David lectured on the history of step-chests (kaidan–dansu).
In 2002, David, along with Dane Owen, published a book entitled "Japanese Cabinetry: the Art & Craft of Tansu." David completed conservation work on Martin Puryear's sculpture, and he has also worked on African furniture and sculpture. To view restoration projects in progress, Click here.
In 1997 he authored an article entitled "Tansu Exposed," which appeared in the June 1997 issue of Woodwork magazine. For more information, or to contact David, please Click here. David also creates decorative handmade lamps, to view samples please Click here.
David developed a passion for Japanese woodwork while apprenticing with sculptor Martin Puryear. He curated a 1996 Tansu exhibition sponsored by the Graham Foundation for the Advancement in the Fine Arts in Chicago, one of the first exhibitions in the United States to be devoted solely to Tansu.